Games For Sale
HUO – The Simpsons Pinball Party [TSPP] STERN 2003-2008 (This Game Is From The 2006 Run) – I Am The 2nd Owner

Game Has Less Than
1000

Plays, Some LED's, LED Speaker Light Kit w/DUFF BEER Speaker Acrylics, RGB LED Flipper Buttons, LED BackBox Kit
Asking $6,100
Or Best Reasonable Offer
Revenge From Mars With SWE1 Kit – Both Are HUO – I Am The 2nd Owner, Comes With The Original "Goodie Bags" And The Original Manuals – RFM, SWE1, Pinball 2000 Schematic, Pinball 2000 Safety Manual, RFM Translite Is Signed By George Gomez
Complete Star Wars Episode I Kit [Including The Original Williams Pinball 2000 Box w/Full Cabinet Decals, SWE1 Shooter], Aliens Have LED Eyes Tied To Their Respective Coils
*EXTRA  PRISM Card Set Included w/SWE1 ROMs*
*Makes It A 10 Minute Job To Swap Play Fields*
Asking $5,100
Or Best Reasonable Offer
HUO – Americas Most Haunted – Purchased NIB
Has The Following MOD's: Spooky Topper, RGB LED Speaker Lighting Kit Tied To Back Glass LED's, Custom Ghost Speaker Grills [Matches Ghost On PF],  Under Cabinet RGB LED Lighting Tied To Back Glass LED's
Asking $5,900
Or Best Reasonable Offer
HUO – Roz Zombie Spook Show International-LE #11
Purchased NIB
Has The Following MOD's: RGB LED Speaker Lighting Kit Tied To Back Glass LED's, Custom Rob Zombie Speaker Grills,  Under Cabinet RGB LED's Tied To Back Glass LED's, Play Field n Ball Trough Purple/UV LED  Lighting Kit, Day 1 Mylar In Shooter Lane,
Asking $6,250
Or Best Reasonable Offer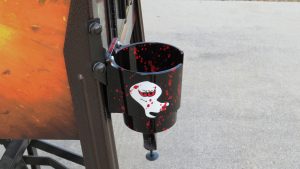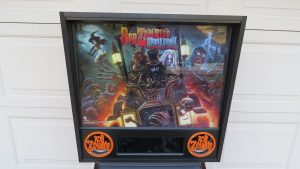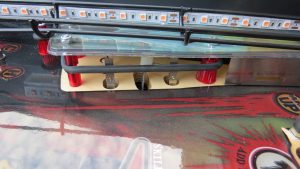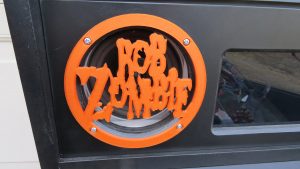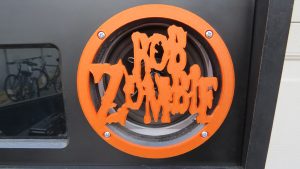 HUO – Star Wars Limited Edition #413/800 – Purchased NIB
Has The Following MOD's: Pin Graffix – EL Panels Under The Side Armor And P.G. Inside Art/EL Panels, Custom Programmed Back Box LED Light Panel, Integrated Under Cabinet LED's Are Tied To PF GI [Red, White & Blue], Mezel MOD's FORCE/Drop Target LED Lighting, Death Star Laser, 2-Mezel Star Wars PinGulps 1 Rebel [left], 1 Empire [right], Mezel Tie Fighter Spring Cover, Custom Metal/Delrin Speaker Grill Covers (By Joe Zenkus Toyota Boy On PinSide) w/RGB LED's, ULEK Flipper Toppers & Autograph Protector, Mini PF Display Star Wars Surround, Miniature LED Jedi Laser Tied To The "ESCAPE" PF Insert LED, Out-Lane/Sling Shot Flourscent Plastics Protectors, Backboard LED Lighting Kit, Lower Half Of PF Has TITAN GID Rubbers + Flipper Rubbers
This Game Won Best Modern Pinball [2000-Newer] At The 2018 Texas Pinball Festival.
!! – SALE PENDING – !!
Asking $7,200
Or Best Reasonable Offer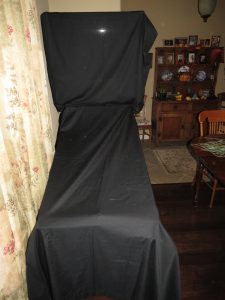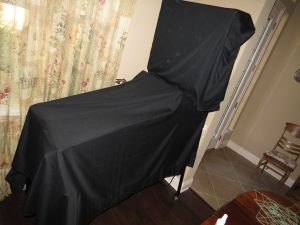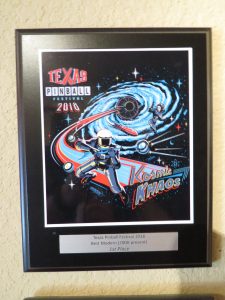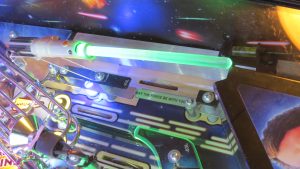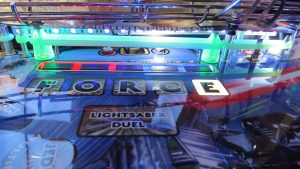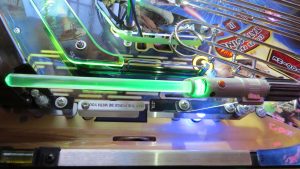 HUO – Houdini Master of Mystery – Purchased NIB
Asking $6,250
Or Best Reasonable Offer
GAMES ARE CURRENTLY AVAILABLE  & LOCATED IN LAKESIDE, TX 76135
Arcade Legends 3 With GOLDEN TEE – By Chicago Gaming Company
$1,500 Firm Purchased NIB
Normally Priced From $2,995 To $3,999
The Billiard Factory @ $3,999
The Pinball Company @ $2,999
Amazon @ $2,995
Game Room Guys @ $2995
Comes With 130 Games Installed – Game Packs Are Available With Hundreds Of More Games
Home Use Since Purchased
AVAILABLE  & LOCATED IN DALLAS, TX 75230 For Pick-Up (Located On 2nd. Floor):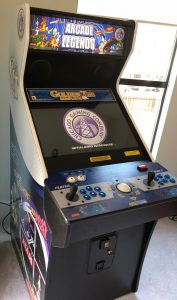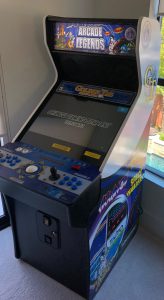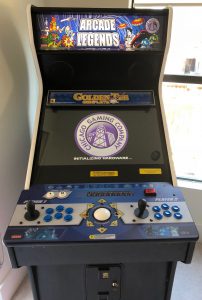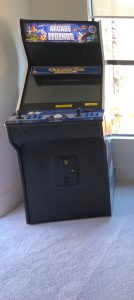 ---